The driver of a 2014 Tesla Model S that ran into the back of a fire engine in California in 2018 was using Autopilot at the time, according to a National Transportation Safety Board (NTSB) report this week.
The agency's investigators reported that the driver was having breakfast while he let Autopilot take over the driving; his hands were not on the steering wheel, and he did not brake prior to the crash.
This is not the first—and unfortunately probably won't be the last—case of drivers relying more extensively on Autopilot than Tesla expressly states they should.
The National Transportation Safety Board (NTSB) has determined that a man was having breakfast inside his Tesla when it crashed into a parked fire truck. The unidentified 47-year-old man, who ran into the back of a fire engine on Interstate 405 in Culver City, California, in January 2018, was using the car's Autopilot feature while he breakfasted on coffee and a bagel.
His hands were not on the steering wheel prior to the crash, nor did the 2014 Model S brake for the fire engine, which was stopped with lights flashing. He has not been identified in public records and is unknown if he will be criminally charged. The preliminary NTSB report released Tuesday said that because after the crash his coffee spilled and his bagel was smashed, the driver was not sure if his coffee or bagel was in his hand when the crash occurred. The agency does not assign blame in accident investigations.
NTSB report data concluded that the Tesla was driven on that day for about 30 miles over about 66 minutes, and during that time, Autopilot was engaged for 29 minutes and four seconds. "Hands were detected on the steering wheel for only 78 seconds," NTSB said.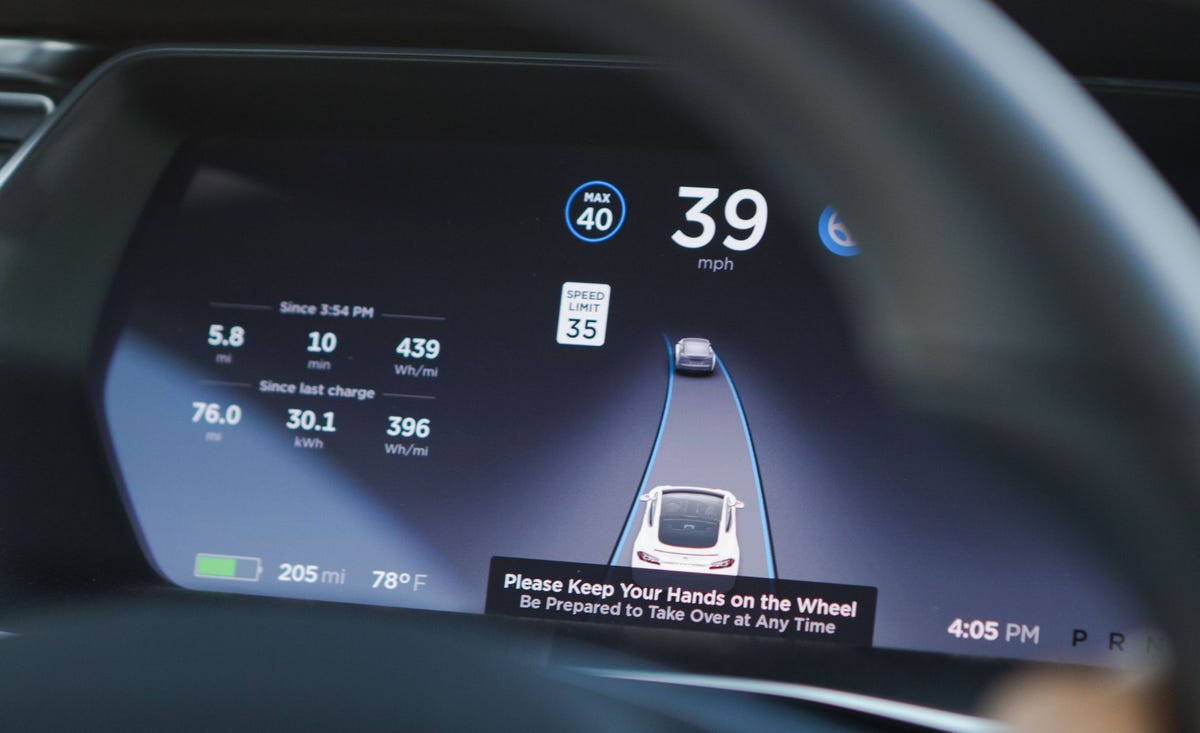 The NTSB said Autopilot was on for the last 13 minutes and 48 seconds before the crash, of which time the driver had his hands on the wheel for a total of 51 seconds. "Place Hands on the Wheel" alerts came from the car's system four times, as did an audible warning. Cruise control was set for 80 mph. When the car in front changed lanes—presumably to move over for the fire truck—the man let his Tesla accelerate from 21 mph to 31 mph before hitting the back of the truck head-on, the report said. Fortunately there were no injuries to the "driver" or anyone in the crash zone.
In August 2018, a 37-year-old man crashed into a fire truck in San Jose at 65 mph. In May that year, a woman in another Tesla crashed into another fire truck in Utah. Other Tesla drivers believing Autopilot to be infallible and entirely self-driving have napped on the highway—or killed themselves as their cars drove them underneath tractor-trailers or straight into barriers.
The cars, expensive cars. By: Car and Drive