The Vision Mercedes Simplex gets its name and inspiration from the Mercedes Simplex from 1901, the first car to be named "Mercedes."
That original car had a front-engine, rear-drive layout, which was pretty radical 118 years ago.
There's retro, and then there's retro. Mercedes-Benz's Vision Mercedes Simplex is about as retro as a car can get: its name and spirit date back 118 years, to the first car that wore the Mercedes name.

The Vision Mercedes Simplex is an homage to the 1901 Mercedes Simplex, the first car to wear the Mercedes name. At a time when cars were barely more than carriages with engines, the Simplex had adopted a modern front-engine, rear-drive layout with a radiator positioned ahead of the engine. We take that layout for granted today, but in 1901, it was something new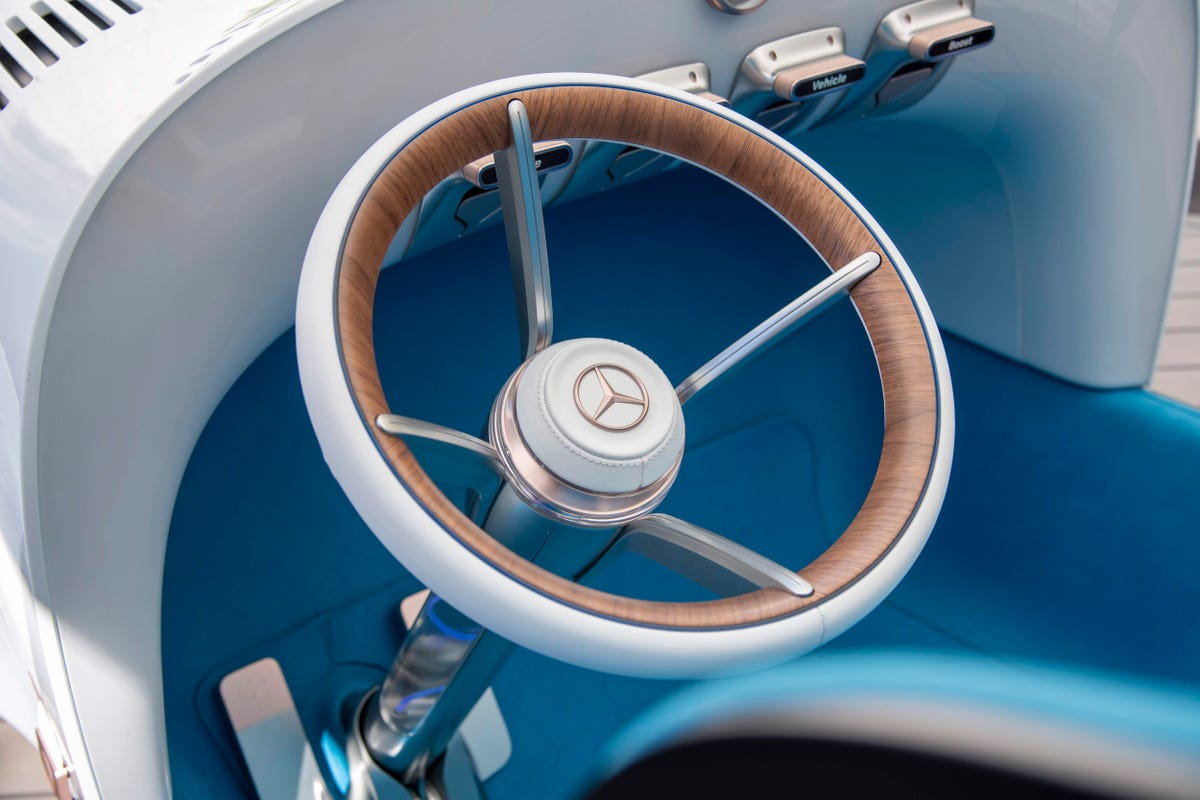 The concept is one of the strangest we've ever seen, and it comes out of Mercedes's newly opened design studio, which moved from Lake Como, Italy, to Nice in the south of France. The company made the concept to commemorate the wins enjoyed by the 1901 car in a race from Nice to La Turbie. New design studio meets local history, and out comes a weird concept.
More of a sculpture than most concepts, it has rounded shapes and large wheels that sit outside the body, which are clear ties to the original. Up front there's a rose-gold-colored grille inspired by a brass radiator. It's an EV of sorts, and it doesn't really drive much, so there's no need for an actual radiator. In place of a radiator is a three-dimensional display in the grille that shows the Mercedes script in the old-timey font. Leather straps hold the hood closed, and there's a leather overnight bag that functions as a trunk. Minimalist inside, the wood and metal steering wheel is particularly handsome

There are exactly zero plans for production; nor do we expect this concept's bits to foreshadow any future products. It appears to have been done to celebrate the opening of the new studio. It's a little bit of fun from 118 years ago.
The cars, expensive cars. By: Car and Driver