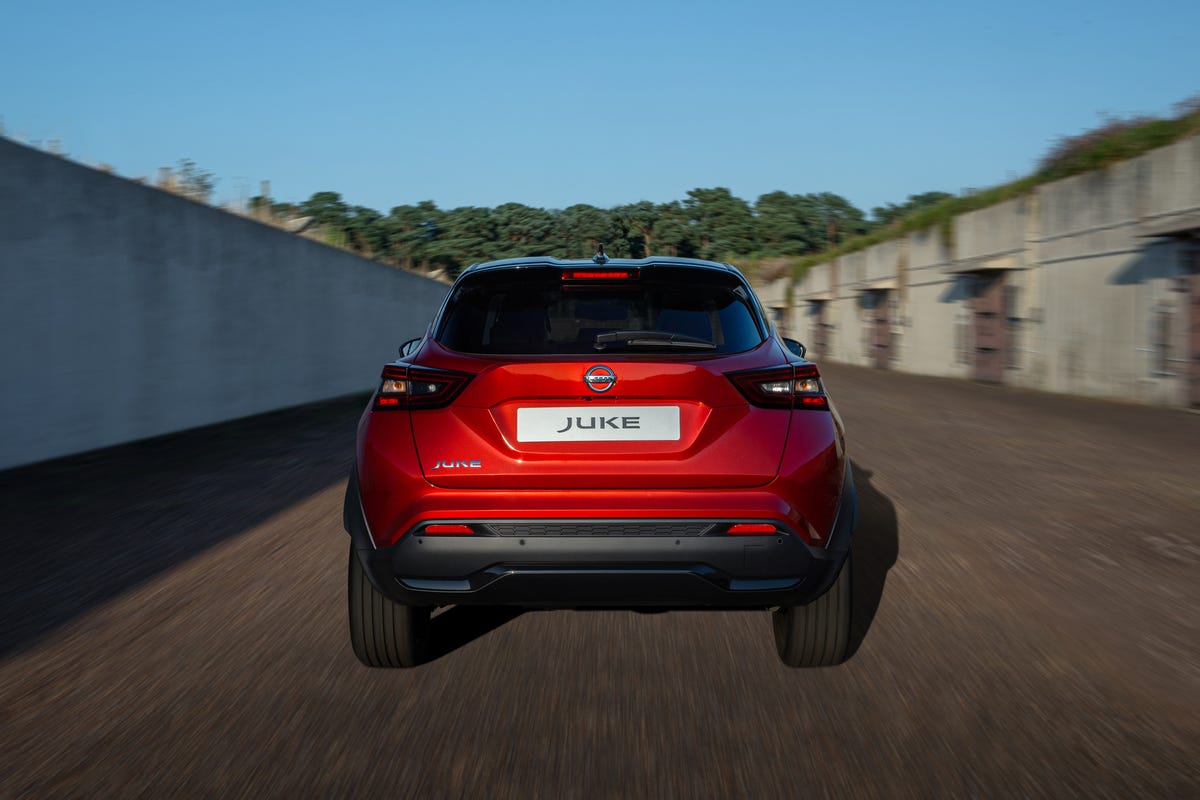 Remember the Juke? Nissan's weird little crossover that sort of looked like the kind of vehicle a mutated insect might drive? In our market, the new and more conventionally styled Kicks crossover killed it, but the Juke lives on, sort of like a cockroach without a head, in Europe and other parts of the world.
While the U.S. market won't be getting it, that doesn't stop us from wanting to discuss it. The rest of the world can buy a new Juke. It remains, er, interesting looking, or at least interesting enough to discuss. There's no mistaking it for anything but a Juke. Like old bug eyes, there are big round headlights below the high-set turn signals, but the whole look is more for the general public than entomologists. Nissan left the rear door handles up near the pillars, which should continue to confuse Uber riders. In the interest of personalization, because what Juke buyer doesn't want to make more of a statement, there are 11 colors to choose from and Nissan will let you mix and match the roof color.
Fractionally larger than before but still quite small, the new Juke boasts more legroom and headroom in the backseat. Cargo volume is up 20 percent. Nissan claims the new Juke is 51 pounds lighter, which is good because behind the modernized face is a 115-hp 1.0-liter three-cylinder turbo. That paltry output is a far cry from the 188-hp 1.6-liter turbo of the old Juke. Do it yourself shifters get a six-speed manual, those who slip it into drive get a seven-speed dual-clutch automatic.
Optional extras include the usual safety suspects—emergency braking, traffic-sign recognition, lane-keep, rear cross-traffic alert, and blind-spot monitoring. Nissan will also offer ProPILOT on the Juke that will maintain the correct speed and keep the car in the lane with minimal driver intervention.
Without a more serious engine than the turbo 1.0-liter, we're not too heartbroken that the new Juke won't be coming to us any time soon. We might change our minds if they give it a little more power.
By: Car and Driver