Mercedes-Benz is introducing this battery-electric minivan in Europe, beating the upcoming Volkswagen Microbus to production.
The EQV carries a 90.0-kWh battery pack and a 201-hp single motor and promises about 249 miles of range from a charge.
With a set of optional bench seats, the EQV will seat eight.
The days of the diesel passenger van seem to be numbered. This time it's Mercedes-Benz that's making moves. The EQV is the company's new addition to the EQ family, previously seen as a concept and now scheduled to make its debut at the Frankfurt auto show next month.
Nissan has been selling the e-NV200 in Europe for a few years, and Volkswagen has previewed its electric passenger van, the I.D. Buzz, that is based on the company's classic Microbus. Unfortunately for anyone who wants to ride on nostalgic electrons to the beach, the next Microbus isn't scheduled to go into production until 2022. The EQV, on the other hand, could reach dealerships in Europe as early as next year. Mercedes has not said whether it will ever come to the United States.
Mercedes first previewed this electric van with the Concept EQV in March at the Geneva auto show and said at the time that this electrified version of the company's V-class van would have a 100.0-kWh lithium-ion battery. The production EQV keeps that battery size, but the usable capacity is now listed as 90.0 kWh. Mercedes says the EQV will have a range of about 249 miles based on the more liberal European cycle, although official tests have yet to be conducted.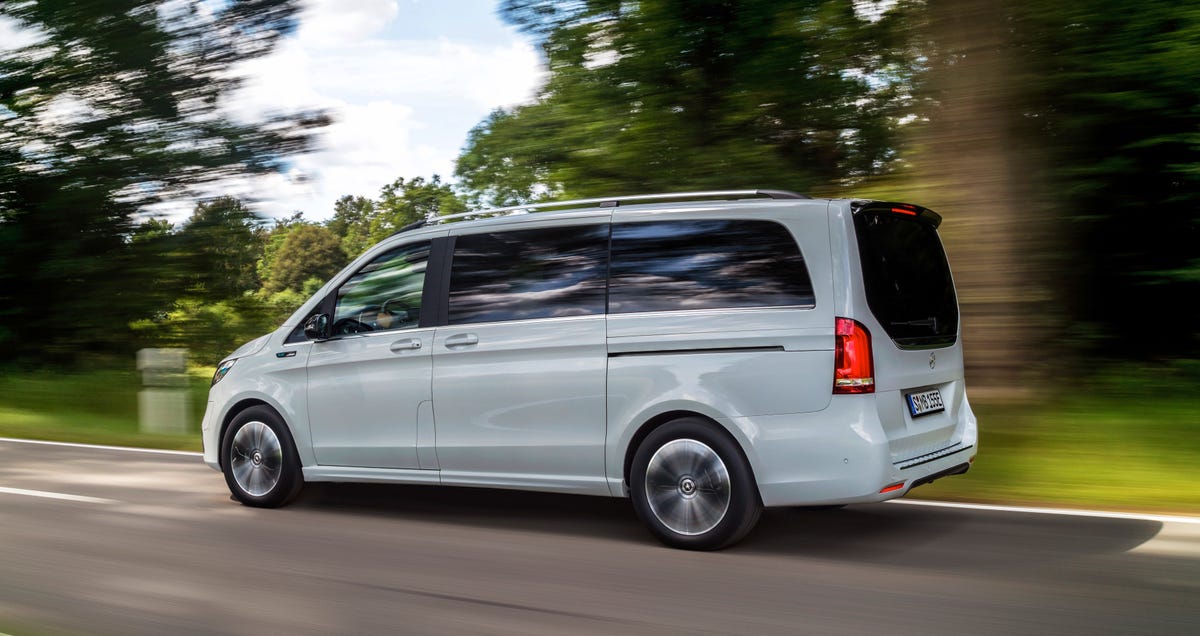 The EQV is a front-wheel-drive model with a single motor that produces 201 horsepower and 267 lb-ft of torque. The infotainment system is an EQ-specific version of MBUX and includes a 10-inch screen displaying charging current, energy flow and a consumption histogram, as well as navigation and driving modes.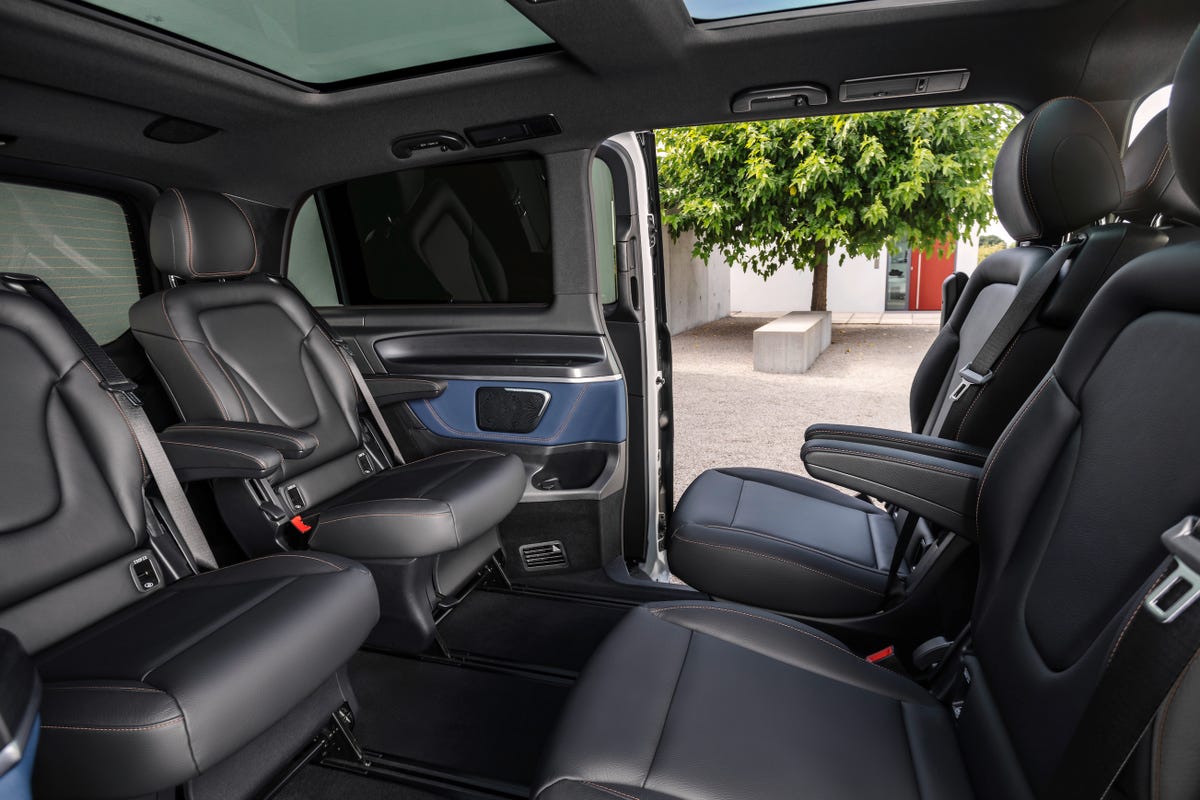 With all of its promised range, seating for up to eight (with optional bench seats) and a top speed of 99 mph, the EQV should do well for most kinds of local passenger transportation. The battery is built into the floor, leaving up to 36 cubic feet of cargo space in the luggage area (depending on configuration). Mercedes promises 80 percent of charge in less than 45 minutes using a 110-kW DC fast charger or in less than 10 hours using a Level 2 charger.
Oliver Fenzl, Mercedes-Benz's spokesperson for van technology, told Car and Driver that a production date has not yet been confirmed but said it should be sometime in 2020. The EQV will be produced in Vitoria, Spain, where Mercedes also makes the V-class.
By: Car and Driver